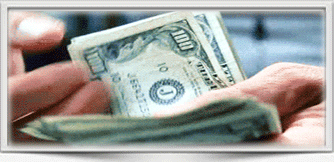 We offer the best commission plans (including 100%) available in the industry today. Our plans are designed for full-time or part-time agents, new agents, top producers or teams/branch offices.

All of our commission plans come standard with an over the top list of benefits and features. Some of these include 500 free business cards and 2 yard signs or 2 magnetic car signs upon joining, free E&O insurance, free paperless transaction coordinator, free agent website, free virtual tours and single property websites for your listings, the ability to get paid directly from a closing, an in-house marketing and design department and the most comprehensive Agent Virtual Backoffice system ever designed, just to name a few. Aside from your plan's fee, the only other fee we will ever charge is a very low tri-annual (3 times per year) exclusive Membership Fee here.
Whether you are a seasoned veteran or a new agent, we have a commission plan that best suits your needs. For brand new agents or agents looking to inquire about our training and coaching, please contact us to learn more.

Click on our commission plans below to learn more about them.
This page contains specific information regarding our commission plans. We are the Future of Real Estate Today and The Virtual Realty Group. We are the leader in virtual online real estate in many different states. We operate from coast to coast and Hawaii. We offer better benefits, tools and 100% commission plans for the independent-minded agent. All of our commission plans come standard with free E and O insurance, a free paperless transaction coordinator, a free personal lead generating website with IDX home search, free access to our in-house marketing and design department, the ability to be paid directly after a deal closes, an in-house escrow division, free virtual tours and single property websites and so much more. Check out all the tools, benefits, features and advantages we offer every agent with The Virtual Realty Group. 100% commission office, 100% commissions, virtual real estate, virtual real estate office, virtual broker, virtual realty, virtual office, 100% commission, the future of real estate, the future, earn 100% commission, virtual real estate brokerage, brokerages with 100% commission